Welcome to Followup Academy! In this course, Followup CRM's Growth Marketer, Courtney Fuller, will cover everything you need to know about the software. Learn how to use Followup CRM and test your knowledge by taking our 17-question test at the end to become Followup CRM User Certified. You must receive an 80% or higher to earn the certification. Good luck!
Estimated completion time: <1 hour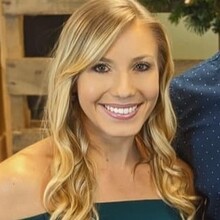 Growth Marketer
Courtney Fuller
Courtney Fuller is a Social Media Marketing and PR Professional equipped with over 8 years of experience as a goal-driven, multi-tasking team player. She is a well-rounded social expert with experience in all areas of digital marketing, including social strategy and analytics, reputation management, PPC campaigns, email marketing, copywriting, brand development, and more. Courtney has been the Growth Marketer at Followup CRM since February of 2020, helping with lead generation, brand building, customer delight, and more. She earned a Bachelor of Arts (B.A.) Degree in Communication & Media Studies and Art from Stetson University. When Courtney is not working, you can find her hanging out at the beach, painting, or eating burritos. 
2

How to Set Up Your Email Integration and Notifications

How to Enter a New Project

Company Information Status Update

How to Add a Project to Your Dashboard

How to Add a Project to Your Pipeline

How to Use the Clients Tab

How to Attach a Document to a File

How to get support and training

Followup CRM User Certification Test